Standing again to be your Darley councillor in the election on May 4th
Having been elected as a Darley ward councillor in May, 2021, I am standing again in the election on May 4th, 2023. Owing to the new boundary changes, all councillors are up for election this time, even those who, like myself, have served only two years of what should have been a four-year term. I am standing to represent the people of Darley Ward. I wish to continue working with and for you to do the very best we can to make Darley a great place to live, work, rest and play.
Thank you for your support thus far. It is very much appreciated. This time, you will have three votes.
Please vote for your three councillors on May 4th: Alison Martin, Martin Repton and Carmel Swan. Thank you.
New balustrade for Darley Park
Following last year's appalling act of vandalism, which saw the balustrade in Darley Park destroyed and in the river, I am delighted that a new balustrade is now in place. This will make the park safer and more attractive once again for its many visitors.
Darley Swift Project
I initiated the Darley Swift Project to help young people further understand the risks to bio-diversity we face and to have the chance to take part in an art project. Working with Art Core, local primary school children have created a series of mosaics about swifts, whose numbers are declining rapidly in the UK, and these will form an swift mosaic trail in Darley Park to be installed in June.
The children's work is beautiful! Well done to all of them. If you are also concerned about the plight of this bird, which struggles to find nesting sites, please sign this petition: https://petition.parliament.uk/petitions/626737
Tackling school parking issue
School parking can pose a problem for many residents. I recently joined a parking patrol around the Vicarage School in Darley Abbey to remind those collecting children of the need to park safely and legally and not to let their car engines idle while waiting. Idling pollutes the air totally unnecessarily and is unpleasant for residents. More needs to be done to deal with problems around school parking, but the patrols by the Neighbourhood Team do reinforce what should be happening.
Street Action in Strutts Park
I was very pleased to join the Strutts Park community litter pick recently, after being invited to join it by local residents. It's also good to see that the bollards at the top of Well Street have now been painted – following my request – alongside the other repainted bollards. A project to finally 'green' St Alkmund's Green must begin after May, with promises of some funding from the flood defence Our City Our River team. Let's hold them to that!
Free Darley from Graffiti!
Whenever and wherever I see graffiti in Darley, I report it to the Council to have it removed. You can also do this by using the 'Report It' page on the Council's website. Let's stop the spread of graffiti and keep Darley graffiti-free!
The 'City Gate' Project, Chester Green
Along with my fellow ward Councillors, Martin Repton and Carmel Swan, I am working with Chester Green residents on a project to do what we can to improve City Road, at the Mansfield Road end. This area has needed attention for some time, and we are engaging with the Council and other local landowners to try to get some improvements. Chester Green residents deserve a better entrance to the area they live.
The NHS: Telling it like it is
As Chair of the Adults and Health Scrutiny Board on the Council, I regularly speak out about NHS services, which this winter have seen their worst crisis in living memory. Despite the best efforts of NHS staff, the NHS is broken, and I have challenged local managers to face that reality in relation to GP services, A&E, and many other services. We must repair and rebuild our NHS so that staff can return to giving people the kind of service they would like to give and one people deserve.
https://www.derbytelegraph.co.uk/news/derby-news/derby-ae-like-warzone-genuine-8103597?fbclid=IwAR21au6Xm57QBR6qEMsG6XPCISXV1DZVf1OLnJO9Vlw8h70qT83MCdYQ-oY
Backing Education for All
Darley ward councillors supported the petition to Save Ashgate Nursery by collecting signatures from parents outside Central Nursery School. The Conservative-led Council proposes to close Ashgate and to transfer all the children over to Central, ending a much-valued community nursery over the other side of Ashbourne Road and creating a shortage of places overall. My own children attended Central Nursery, so I know how valuable it is for pre-school children to attend our Council nurseries which offer a wonderful experience for the little ones and family support where needed.
Walkabouts and Noticeboards
Your ward Councillors – myself, Carmel Swan and Martin Repton – carry out regular walkabouts across Darley ward, and we are very pleased to be joined by all those residents who are able to join us. Along with the Neighbourhood Team, we look at issues in an area and listen to any concerns raised by residents. I am pleased to say that, using Neighbourhood Board funding, we have been able to install a number of new noticeboards across the ward this year and, of course, we are still in the process of returning stolen-then-recovered streets signs to their rightful place.
Volunteers to the Rescue!
Darley's parks and green spaces are second-to-none in the city, and rely not only on the Council's hard-working grounds maintenance team, but also the many fantastic volunteers who give their time and energy for nothing to improve and make greener our outdoor public spaces. I was delighted to come across Derby Parks Volunteers working in the Nutwood Nature Reserve, on their tea-break. Thank you to everyone who helps out, especially in these times of tight budget constraints. We are all in your debt.
Warm Spaces in Darley
Given the cost-of-living crisis and the massive hike in energy costs, the Neighbourhood Board has supported the creation of warm spaces across Darley ward, alongside funding help available from a central Council fund. These warm spaces provide not only drinks and some food, and a warm place to be, but they also bring people together for a good, sociable time. As Chair of the Neighbourhood Board, I have visited the warm spaces to meet the wonderful volunteers running them, to talk to some of the people who use them and to partake in a little refreshment myself.
The Repair Café goes from strength-to-strength
We have so many innovative events in Darley ward, and it gives me great pleasure to be a regular supporter of Darley's Repair Café. So often, we think of throwing something away rather than seeing if it can be repaired, which is wasteful and expensive. It is great to see how many people are now using the Repair Café and thinking about what they can do with something that may have some life in it yet, but just needs some repair. Well done to all the volunteers who set up and run the Café – a credit to the community.
Supporting our Community Centres
Darley has many vibrant community centres which play an important role in the community life of the area. As a member of the West End Community Centre committee, I was pleased to burn off a few Christmas calories early in the New Year by helping with the external tidy up following the work to install new doors and windows there. Thanks to these, the Centre is warmer and brighter.
Deep Cleans in Darley Ward
Every year, we carry out as many deep cleans on Darley streets as the budget permits. Keeping the streets clear of leaves and debris should be a priority for any Council and in Darley it is a priority for us.
Improved street scene for Strutt's Park
I did a mini walkabout of Strutt's Park with the Darley Neighbourhood Officer to look in situ at a number of issues that residents have raised with me. Bins on streets is one – and we have plans to tackle the issues there, where they are an issue. There will be funding to repaint these bollards and with a gold trim, and we also looked at installing columns akin to the ornamental lighting columns to hold hanging baskets or possibly art installations on the streets. There is more to be done, but we are focused on trying to improve the street scene in Strutt's Park.
Chester Green Walkabout well-supported
Thank you to everyone who came along to the Chester Green walkabout. We looked at a number of issues in the area, not least the crossing on Mansfield Road. I have previously asked for a pelican crossing there, and will continue to press for that. Afterwards, we held a short meeting to discuss proposals for improving the Mansfield Road end of City Road – many of the residents who attended are interested in being involved in trying to improve that area.
Darley Abbey Mills Bridge Installed and Opened
After the Darley Abbey bridge was closed in May, myself and my fellow councillors focused on working with the Council to find a temporary bridge solution as soon as possible to help local residents and business owners, who have been so badly affected by the closure. Finally, after just 5 months, the temporary bridge is in place, and has been named Walter's Walkway by a pupil of Walter Evans School. This is a major achievement for all involved, and I am grateful to the skills of Derby's engineers who made this possible. Now, we will turn our focus to the longer-term issue of finding funding to install a permanent replacement for the bridge.
Congratulations to St Alkmunds
I was delighted to have been invited attend the 50th anniversary celebrations of St Alkmunds Church on Kedleston Road. The theme was 'Hope' – something we all need in these difficult times. The art work on display was impressive and it was good to see so many familiar faces there.
Nostalgic Visit to Central Nursery's Summer Fayre
I felt nostalgic when I went along to Central Nursery School's Summer Fayre – both of my children went to Central. It is now an eco school, with a vegetable plot, hens, wildlife pond and many grassed areas in the playground. It was a lovely event and people's generosity saw a good funding outcome for the nursery.
Tree Action in Chester Green
Darley ward councillors joined the Council's arboricultural team for a while as they were sawing off the epicormic growth from the base of the trees on the Green. They were working on a Saturday to try catch up with the list of work they have to do. All credit to them for their efforts.
Getting Police Action on Vandalism
I am appalled and angry at the determined vandalism which saw the balustrade in Darley Park destroyed and pushed into the river. I reported it to the Council and the police, who issued a call for witnesses. Such wanton damage is an offence against us all.
NHS Dentistry Crisis
As Chair of the Adults and Health Scrutiny Board, I have been challenging NHS managers on the declining number of NHS dentists. They have agreed that national changes to dentists' contracts are needed, along with more funding. We need a Labour government committed to revitalising NHS dentistry.
https://www.derbytelegraph.co.uk/news/derby-news/no-plans-more-nhs-dentist-7300360?fbclid=IwAR2M5-VTF_GI0SPvSVDeV4hKnpmwUX8qtgoFyQmrUKQyRaQEE3iHtw4dotA
Derby County Saved!
I am very relieved that a last minute save has kept Derby County together. We all marched to save Derby County for the city. Let's hope it can now rise like rams because we are Derby!
Backing Derby's Rail Industry
At the 2022 Derby Railway Engineering Society's Annual Dinner – at the old railway engineering school – we heard from Rufus Boyd about the need for more integration and strategy for rail, which is what the new Great British Railways should deliver. And Derby is the natural home for the GBR.
Road resurfacing and newly painted crossing in Chester Green
Residents asked for the crossing on Mansfield Road to be sorted and, after pressing the Council to get it done, I am pleased that the new crossing is now in place and the road resurfacing completed.
Standing with Ukraine
It was an honour to be invited to speak at the Rally for Ukraine on May 14th and to express my solidarity with Ukrainians suffering the horrors of war and those displaced as refugees. Derby stands with Ukraine.
Darley Abbey Mills Bridge Closure
In early May, the bridge over the Derwent linking Darley Abbey and the Mills was closed for safety reasons. Ownership of the bridge had passed into Crown Estates some years previously, though they disclaimed responsibility for it and a lengthy legal tussle was on the cards to determine who must act and pay to resolve the situation. Thus, I urged the Council to waste no time at all in looking for a solution to facilitate a temporary solution and to simultaneously progress a long-term, permanent solution. Darley ward councillors have attended regular meetings with Council officers, local residents and the business owners to look at the options. I contacted the emergency services to press them to come up with an emergency response plan, given that residents in the Mills and on Folly Road and Haslam's Lane could face being stranded in the event of emergency during flooding. An emergency plan is being developed. I am pleased to say that the Council intend to install a temporary bridge to enable pedestrian access in September. The longer-term replacement will need significant government funding, and I continue to press the government to step-up and play its part in funding the replacement for this important bridge.
Backing Derby's bid for the Great British Railways
I am backing Derby's bid to become the home of the new Great British Railways. I joined up with the President of the Derby Railway Engineering Society, Neil Foster, to show support. The DRES is also backing Derby: "The Society is totally behind Derby City Council's bid for the city to become the Headquarters location of the recently formed Great British Railways organisation. Recently, our President – Neil Foster, was photographed outside Derby Station with Councillor Alison Martin supporting the bid. Derby has a huge concentration of rail related companies – many of which are also supporting the city's submission making the GBR HQ a natural choice." https://www.dres.org.uk/WP/dres-support-for-gbr-hq-in-derby/
Working with the NHS to find solutions to our health needs
As Chair of the Adults and Health Scrutiny Board, I work with and often challenge NHS managers on our health services here in Derby. Recently, I was pleased to receive an update regarding GP access. Whilst access did improve overall between winter and spring, there are still some surgeries that are struggling. The underlying issue is lack of funding and staff shortages, but nevertheless I urged Mr Newman to help the struggling surgeries give more access which he agreed is a priority. Myself and the Board have been demanding answers on NHS dentistry for some time and will continue to do so.
Levelling Up Society?
The Levelling Up funding that is coming towards Derby is £50 million for a new A50 road junction development, mostly in South Derbyshire. Why can't Levelling Up be focused on developing people and reducing inequalities? In the Executive Scrutiny meeting, I urged the Conservative Council leadership to apply for funding under the category of 'culture' in the next Phase 2 funding, (the 3 categories are culture, regeneration and transport), because with that we can use culture to both regenerate our city centre and help young people achieve more. Or we can use it in other ways to benefit people. Let's put some imagination into our plans.
How to Improve Social Care
I joined the discussion at the West Indian Community Centre on how social care ought to be delivered. Some very good ideas were put forward and lots of experience was shared. There was general agreement that ideally care should take into account who someone is, not just what their physical needs are. Clearly, that would be more achievable with better funding. Thank you to the organisers for a stimulating and useful event.
Backing Buses
I have urged the Council to back buses by helping to reinstate the 17A Darley Abbey/Broadway service and the no. 9 Ashbourne Road service, using some of the £7 million bus funding they have just received. Let's get the buses moving and help vital services survive until passenger numbers pick up again after the pandemic.
Regenerating St Matthew's Churchyard
I was contacted by St Matthew's in Darley Abbey about support for regenerating and improving the churchyard, which is such an important green space in the centre of Darley Abbey. I was very pleased to be able to offer some volunteer contacts and to organise some funding assistance. It will be a long project, but let the work commence! I was thrilled to be taken up the tower to see the magnificent views over the village and beyond.
DIY at The Museum
I was pleased to be invited to attend the launch of the DIY exhibition at the Museum of Making. It's a fascinating exhibition that will take you back. I met Tony Seator from the BBC, which has loaned archive DIY programmes. There are lots of local exhibits, including paint made by Mason of Derby. Well worth a visit. Having backed the idea of the Museum of Making as the Cabinet Member in 2014, I am so pleased to see it is a success.
Support for the People of Ukraine
I have shown my support for the people of Ukraine by proposing this motion to the Full Council meeting, which gained unanimous, cross-Party support. I also attended the inter-faith vigil to pray for peace in Ukraine at Derby Cathedral. I stand against unwarranted aggression and for the peace and security of people across the world. At the last Full Council meeting, a motion in support of Ukraine had the support of all of Derby's City Councillors. The will to support Ukraine shown by Derby's people has been outstanding – whether that be collections of items, donations or fundraising. Derby stands together with the people of Ukraine.
This is the text of the motion: "Derby City Council supports Ukrainian sovereignty, democracy, independence and territorial integrity. It condemns unreservedly Russia's violation of Ukraine's sovereignty, and the heinous acts of President Putin. The Council affirms its solidarity with the people, government and parliament of Ukraine, and Derby's Ukrainian community. The Council also affirms its solidarity with all the Russian citizens in Derby and around the world who want no part in this war and who remain committed to peace and unity. The Council resolves to:
Write immediately to The Association of Ukrainians in Great Britain – Derby Branch, to assure them of our support at this worrying time and to ask if there are ways we can provide practical assistance.
Write to the office of the Prime Minister to urge that every measure be taken and upheld to put pressure on Russia from the international community in order to oblige an early and negotiated cessation of this aggression.
Proposer: Cllr Alison Martin (Chair of the Labour Group) Seconder: Cllr Chris Poulter (Leader of the Council)"
Visit to the West Indian Community Centre
I visited the West Indian Community Centre as Chair of the Adults and Health Scrutiny Board. It was great to meet people and to discuss how the Afro Carribean community interacts with the social care system, and also hear about the great support the WICC gave to the community during the pandemic. I also lost at crazy golf!
Action Planned for St Alkmund's Green
Following my question about St Alkmund's Green at Full Council, I met with Council officers, the Cabinet member Jerry Pearce and Martin Repton to ask senior officers to unlock a way forward to begin to improve the space. This won't happen overnight but a few ideas are being pursued to see what might be feasible given budget constraints and some technical issues. Once those are clearer, we will look to community engagement with it.
Derwent Park Pathways Repaired
I am pleased that the Council have repaired the pathways in Derwent Park, following my request. I have toured the park with a Parks officer to look at what else could be done there – including repainting the entrance gates from South Drive. I will keep pressing for that to be sorted.
In Recognition of Social Care Staff
I was very pleased to attend the unveiling of a bench honouring social care staff in Markeaton Park, followed by a commemorative service at the cathedral. The day to recognise social care staff was instigated by Amo Singh Raju, CEO of Disability Direct, and the bench unveiled by the Mayor, Robin Wood. The work of social care staff is invaluable.
Derby's Children and Young People Deserve Better
Derby's Children and Young People Deserve Better I challenged the Conservatives who run Derby City Council to own up and admit that there is not enough money in the budget to deliver the care and support they should in Children's Services. The Director of Children's Services told the BBC that there is not enough money, yet the Conservatives will not face up to it. My amendment to save Council youth services was passed – Labour Councillors made sure of that. Labour backs Derby's children and young people.
https://www.derbytelegraph.co.uk/news/derby-news/furious-row-derbys-care-children-6755449?fbclid=IwAR2BxP6J8rb7G5iuhrSuNcnBLqvQaoX-676DzU50Gng5JOVjVbi2YoDNLhU
Back the Bid
Like many people in Derby, I worked for a while at the Railway Technical Centre. We are a railway family – my husband started work in the carriage works in 1977 and has never stopped working in this great industry: it has been the privilege of his life. Please back Derby's bid to become the home of the new public body running the country's railways: Great British Railways. With the largest cluster of rail companies almost anywhere in the world, Derby already is the home of the railways. Let's make sure that the new authority is also based here. You can sign up below to BACK DERBY'S BID. Thank you.
https://l.facebook.com/l.php?u=https%3A%2F%2Fwww.derby.gov.uk%2Fnews%2F2022%2Fmarch%2Fderby-launches-campaign-gbr%2F%3Futm_source%3DFacebook%26utm_medium%3Dsocial%26utm_campaign%3DOrlo%26fbclid%3DIwAR1HG5wAgeOrwGFTacbxg1O_5LjQafYVE4KOx8G30-MCHcfgtrsiNkMUWys&h=AT3FoFSfLqPsyEpkRa79NjsnvsG12mOxCYUB1FLeITV7wbBJu_6aXT1DJuaI-2Vvyv-0korwiOomrnRhGgDYfWl-QtuZcsXVUwlH3dAd5AmC7o81FguMAFpRHxpY5Pbomg
Information on Recycling and Re-using at the Repair Cafe
I spent a very interesting afternoon at the stall I arranged at the Repair Cafe, talking to local people about the Council's waste and recycling services, and giving out information on alternatives to plastic. Everyone wants to do their bit for the environment, and there is so much more we can all do. The Repair Cafe is going from strength to strength. I was pleased to obtain some funding to help get it established and I will support it as needed as it develops.
Community Meal a Great Success
It was with great pleasure that I attended the first community meal at the West End Community Centre since the pandemic began. The meal was very well-attended and delicious food was served by volunteer cooks who donate proceeds from the meal to a charity of their choice. A great local initiative! And a good time was had by all.
Labour Halts the Conservative's Maximum Council Tax Increase
At the Full Council meeting, your Labour Councillors stopped the Tories from increasing Council Tax to the maximum amount for the fourth year running. Labour's amendment at the Full Council meeting ensured that Council Tax would not increase by 2.99%, setting the increase at 1.99% (1% is for social care). We are facing a cost of living tsunami which is only getting worse. Now is not the time for maximum tax increases. Cllr Baggy Shanker, Labour Leader, said: "Labour is not prepared to see another maximum council tax increase. Reducing the council tax increase by 1% will provide householders with some additional money to assist them with the financial hardship they are suffering."
Praying for Peace
As the Russian tanks started to roll into Ukraine, I attended the prayer for peace at St. Alkmund's. War is often the failure of politics, and a prayer can be an expression of hope for the politics of dialogue over the non-politics of war. We all want people to be able to live good lives in peace, and my politics means that I will always stand against aggression and work towards the politics of peace.
February Floods
When the Derwent flooded again in February, I went out to check that the floodgates were in operation and the floodwaters in Darley ward were being contained to the areas they should be. The floodgates were closed for the very first time, mainly as a precaution. The floodwater was nevertheless the most extensive I have ever seen. I will continue to check that our flood protections are used to best effect whenever there is flooding.
Allestree Park Rewilding Ramble
On a very wet Saturday morning, I joined about 30 local residents on the ramble around Allestree Park to discuss what 'rewilding' might mean. I hope the Council will pay heed to the responses in its consultation, and I have said to them that full public access must be maintained. However, if this is done right, we might anticipate enhancements to the park to make it even more appealing than it is. Last year, harebells appeared. With the right input, the park could prove an even greater asset for people in Darley ward and the entire city.
I was really pleased to visit the Ashbourne Road allotments. Such a wonderful allotment site where the water is pumped from wells, community starter plots are available, Ashgate nursery children work on a plot, and they have compost toilets. Good to see some old friends there and thank you to the secretary for showing me round.
Six Streets Visit
Along with our Public Protection Officers, I visited Bromley Street and Markeaton School to monitor the effectiveness of the school safe haven. Following recent complaints about dog-fouling on Newton's Walk, we also put up some notices to remind folks to 'pick-up', after looking at the progress of the Wheeldon Avenue resurfacing.
Nature in Darley
I am pleased to say that, as promised last year in my election campaign, I have been working for nature in Darley. More wildflower areas are planned and also some swift nesting boxes will be installed to help birds whose numbers have reduced dramatically in recent years owing to the loss of appropriate nesting sites.
Derby County: Action to Avoid the Unthinkable
Derby County has been an essential part of Derby's life for well over 100 years, and it is unthinkable that, owing to carelessness, greed and dishonesty on the part of one or two, the club might fold or sink into a downward spiral. I joined thousands of Derby County supporters and fans, along with my fellow Labour Councillors and Margaret Beckett, MP, on the march for Derby County's future. I met some great people, and will continue to do all I can, as a Councillor, to urge the key players off the pitch to secure a way through the mess so that Derby retains its club.
NHS Dentistry in Crisis in Derby
I have been raising concerns about GP access since last May, and accessing an NHS dentist is of equal concern. Many people simply cannot access an NHS dentist, and I recently learnt of a number of dental surgeries that are dropping their NHS patients, leaving people with no choice but to go private or have no dentist. Dentistry has been two-tier for some time, and now it is getting worse. I have demanded a report from the local health authority to try to get some answers and to urge action to improve the situation.
https://www.derbytelegraph.co.uk/news/derby-news/dental-health-crisis-derby-patients-6597532?fbclid=IwAR0Q0z6A3pduoHQu1nsUp_RttlVswF4DCwOTUedJaUBK2mECxbsma4IMBVo
Monitoring our Public Health
As Chair of the Adults and Health Scrutiny Board, I have requested updates on the city's Covid situation since my election last May. Covid regulations are determined by the government, but here in Derby myself and the Board do what we can to monitor what is happening locally and pass on concerns, criticisms, suggestion and appreciation to local health chiefs.
https://www.derbytelegraph.co.uk/news/derby-news/almost-600-schoolchildren-suffering-covid-6592198?utm_source=derbyshire_live_newsletter&utm_campaign=breaking_daily_newsletter2&utm_medium=email&pure360.trackingid=%7B%7ETrackingId%7E%7D&fbclid=IwAR1m05VPWPy0iytTpwdHg4Me71VxUDasYBS7EXrsaNt2neHr-MtWSQpl2H4
Strategic Action Required Following City Road Walkabout
I proposed a visit to City Road, Chester Green, with residents and our neighbourhood officer, following contact from residents about the general condition of various sites on the road. In addition to the fly-tipping, rubbish, hostile wire and dog fouling, there are clearly a number of issues about how some of the land is being used that require a more strategic approach. I have spoken with the Council's Strategic Director for Communities and Place about this. She agrees. This isn't a quick fix, but we need to look at the entire area differently, if we can.
Helping Out on the West End Community Litter Pick
I like to help out with community litter picks when I can. We all need to do what we can to help prevent littering, and it is great that so many people in Darley ward are happy to do their bit to make their area cleaner and smarter.
Visiting the New Moorways Swimming Pool and Sports Village
Along with fellow Councillors, I visited the Moorways site to see the progress on the new swimming, leisure and teaching pools, studios and gyms. This will be a great new facility for Derby. Yet we also need a centrally located pool for ease of access for people in the north of the city.
Holding the Conservative Council Leadership to Account
A homeless charity left without a permanent home because the Padley Trustees rightly saw that Derby City Council was failing in its duty to seek value for money when giving them even more money to buy a building not fit-for-purpose. I challenged that decision at Executive Scrutiny, Labour Leader Baggy Shanker challenged it at Council Cabinet, but still the Council Leader pressed ahead with giving this money. We all want to help the homeless, but they won't be helped with money ill-spent.
https://www.derbytelegraph.co.uk/news/derby-news/sudden-change-relocation-derby-homelessness-6398581?fbclid=IwAR0s9KHChuH1ocuv-AkeB8a6xLDUQZZ0uTHtkQIHPOhi9qAnwm_AfquxbKo
Standing Up for Cyclists
Following my call at Executive Scrutiny for cyclists to be able to visit and use the Raynesway tip, I am pleased that Council Leaders have now made that possible. Darley folk had asked me about this, and it is only fair that those without cars should be able to take smaller items to the tip they pay for, along with car users.
https://www.derbytelegraph.co.uk/news/derby-news/cyclists-can-now-use-derbys-6415030?fbclid=IwAR10Z-wqOhiYwkOz08acu3ZpFM3DPKnZ_KzFvndAkqOTdz17BMYaDEjjEdg
Mental Health –
the issue we can't ignore
Following my election in May, 2021, I set up the Darley Wellbeing Group. Our aim is to spread awareness in the ward of support for mental health issues. We created posters to put up across the ward, to inform people of helpline numbers they can use if they need to. No matter how difficult things may seem, there is always someone there to listen. I hope anyone who feels low, for whatever reason, will seek support.
Derby's bid to be the new home of Great British Railways
As a Labour Shadow Cabinet member, I am very pleased to be backing Derby's bid to become the home of Great British Railways.

Derby Labour Shadow Cabinet hosted an online meeting between Derby City Council officers and Tan Dhesi MP, Shadow Railways Minister.

Following the meeting Tan commented: "I was delighted to be invited by Derby Labour Group to a presentation on Derby's bid to be the new home of Great British Railways. Having recently visited the city to see various rail companies and stakeholders, and having spoken to experienced local MP Margaret Beckett, I was immensely impressed by Derby City Council's argument for the case. As the first Labour Group in the country to approach me to present, Derby Labour Group are clearly passionate and heavily invested in the bid, as part of future investment and development for their city."
Concerns about access to Dentistry
https://www.derbytelegraph.co.uk/news/derby-news/huge-struggle-finding-dentists-taking-6280618?fbclid=IwAR0-j2fQD4r-JI4n6lG0zwn-o555iI8lpIs2PJut_k4Y-T6Z_N4nuMVHCeo
As Chair of Derby's Health Scrutiny Committee, I have raised concerns that finding an NHS dentist is a struggle for adults, and Derby children have higher than average national levels of tooth decay. Time the government owned up to the fact that dentistry is largely privatised and two tier.
Ashbourne Rd Allotments Grow Stronger
I was really pleased to visit the Ashbourne Road allotments recently. Such a wonderful allotment site where the water is pumped from wells, community starter plots are available, Ashgate nursery children work on a plot, and they have compost toilets. Good to see some old friends there and thank you to the secretary for showing me round.
S' no problem for the Darley Labour Team!
Darley Labour – Cllr Martin Repton, Carmel Swan and myself – were not deterred by the snow when we arrived in Alice Street to talk to local residents. Fortunately, we were warmly received and look forward to revisiting the Liversage Estate in the near future.
A Labour Council will Expand Activities for Children and Young People
As Labour's Shadow Cabinet member for Children and Young People, I visited the Museum of Making with Cllr Paul Hezelgrave to hear more about their exciting Learning Programme which is all about knowledge, attitude and skills to form the makers of the future based on Derby's past and present manufacturing base. This is an excellent Programme that can really enhance skills and raise awareness of Derby's proud industrial past. Labour's 'Derby Promise' is a plan to offer all young people in the city more opportunities to expand their horizons both in and out of school with activities such as those the Museum is offering.
West End Neighbourhood Walkabout Well-Attended
In November, myself and Cllr Martin Repton, and Carmel Swan, met with and talked to residents in the West End about the issues in that area. We are doing everything we can to address the issues of the need for a greater police presence, and to tackle ASB. We are returning in December to make sure that there is some progress on these issues.
Conservatives Challenged on Lack of Travel Plan for Landau Forte
At the November Full Council, meeting, I challenged the Conservative Cabinet member on why a full travel plan had not taken place prior to the agreement going ahead with Landau Forte and its Trust to expand pupil numbers in the school by over 500, with numbers beginning to increase from this year. I was told that it is left to the planning application stage. The reality is that the planning department has no authority to oblige schools to provide pick up and dropping off points for parents/carers, nor to ensure that that travel to school occurs in a way with least impact on our city environment. And everyone knows that once an application has gone to the planning committee, it is very difficult to get any changes made.
I called on the Cabinet member to do more to address the impact of travel to and from school at the outset of the new school places planning process. As it is, Chester Green is likely to see even more chaos from school traffic, while most of the young people there will not be eligible to attend the school themselves. I will continue to press the Conservative leaders of the Council to address this issue.
Standing up for Darley's Schools
I was appalled to learn that the condition of the buildings at St Benedict's School has now reached a critical state. I have arranged a meeting with senior Council officers to urge them to work with the Department for Education to provide immediate action for St Benedicts to enable their pupils to continue to learn in school alongside their friends. The school has received no significant funding for buildings after Labour's Building Schools for the Future funding was scrapped by the Conservatives in 2010.
https://www.derbytelegraph.co.uk/news/derby-news/poor-state-derby-school-classrooms-6194584?fbclid=IwAR0ZRyoC4vb-9bP-sjWZChVu2zH6hQGBwhrFIX7Tw98Q6Vpzrh1-QopHTRg
Conservatives Reject Labour's Calls for Raynesway Tip to Open Fully Again
For several months now, myself and my fellow Labour Councillors have been calling for Raynesway tip to be opened fully again and for it to be made easier to access. This Conservative cost-cutting is a false economy as fly-tipping has increased and folks are travelling to other towns to dispose of their waste.
https://www.derbytelegraph.co.uk/news/derby-news/council-rejects-calls-change-raynesway-6193966?fbclid=IwAR1TOS9QnYSly_GT1jFLllGonFodeKZ6406eG8OBja66kmXoHXFp3XOiKYc
Landau Forte Travel Plan Proposal Rejected by the Conservative Leaders of Derby City Council
I was disappointed that Council Cabinet members rejected the recommendation put forward at Executive Scrutiny by myself and Cllr Martin Repton that, before agreeing to proceed with the financial commitment to expand Landau Forte school places by over 500 pupils, they should carry out a travel plan now in conjunction with the school Trust to make sure that everything will be done to prevent Chester Green roads being blocked with extra school traffic every day.
Of course, the planning application to permit the development to go ahead will require a travel plan, but by then the development is likely to be a fait accompli. Climate and local traffic management concerns mean that the Council should do more work on how children get to school prior to agreeing financial investment in schools.
Getting the Message Across About GP Access
As Chair of the Adults and Health Scrutiny Board, I have been talking to local health bosses all summer about improving access to GP practices and opening up more face-to-face appointments. At our Board meeting, they acknowledged that more needs to be done, as reported here in the Derby Telegraph.
GP services have been underfunded for years now by the Conservatives, who have also let fall the number of GPs going into the job. Derby people deserve better.
https://www.derbytelegraph.co.uk/news/derby-news/complete-despair-over-getting-gp-6182045?fbclid=IwAR1c2hyDF8q1tJnahDuNSPH7dJBqBAJ4gLRRPcYtHyGqeQ3TfpuMfVDOXoU
Listening to People's Views in Chester Green
Following a meeting I had with the police and Derby Homes' ASB officers, a 'Roadshow' was set up in Chester Green to enable people to meet and talk to Councillors and local agencies about their concerns. Lots of people came to talk to us about ASB, traffic, school parking and the development of the Aida Bliss site, among other things. It was really good to catch up with so many people from Chester Green and we will be working on all the issues raised.
The New Vicar of St Alkmunds
I was honoured to be invited to attend the licensing of the new Vicar of St Alkmunds, Mina Munns. It was a vibrant ceremony and I was pleased to catch up with many old friends whilst at the church. I can remember, not so long ago, when every vicar was male. Yet at St Alkmunds, I witnessed the first female Bishop of Derby conducting a ceremony to welcome a young woman to lead one of Derby's largest Anglican churches. I wish the Reverend Munns every success in her new role.
Derby Labour Backs Calls for National and Global Action to Tackle Climate Change
During the COPS26 gathering in Glasgow, myself and fellow Labour Councillors supported the march and rally through the city centre, calling on the world leaders involved in the talks to ensure that the current climate crisis is addressed and action taken. The vast majority of harmful emissions are caused by just a few hundred big companies across the glove. They need to be challenged to take radical action now. In Derby, the Labour Group is committed to putting the environment and climate change at the forefront of everything we do.
Darley First Responder Team Gets Going
I attended the second meeting of the Darley Community First Responder scheme to hear about the progress being made and to offer any support that I can. The scheme is moving forward apace – it will spread first aid and defibrillator knowledge in the community and train some First Responders to be the first at the scene when someone needs medical help. We have been looking at ways to fund some of the equipment the responders will need and also trying to assist with a venue for some of the training. Well done to the organisers for such an excellent initiative.
Darley Folk Getting to Grips with Waste and Recycling Issues
Myself and a small group of Darley ward residents recently visited the Council's Stores Road depot for a tour to hear about how the Council manages and recycles the tonnes of waste produced each year in Derby. In was a very interesting and informative visit. Despite the best efforts of many, waste is increasing. Every year, the Council recycles or disposes of around one tonne of waste per household. We have much to do to reduce, re-use or recycle the waste we produce.
Derby deserves better
Derby Labour will be delivering this letter from me, to parents and carers over the next few weeks, highlighting the derisory sum the government gave to children and young people in Derby this summer to help their educational recovery from the impact of Covid – just £31.94 per pupil. We say: Derby deserves better.
Darley Community First Responders
This week I was invited to and attended the meeting at Darley Abbey Village Hall regarding the Community First Responder Scheme. This is an important next step for the village and areas around it, expanding on the fantastic work local people have done in raising funds for and installing defibrillators. People's commitment to this scheme just shows the resilience of so many Darley folk and their determination to care for their neighbour.
The point was made by the organisers that the East Midlands Ambulance Service is very overstretched, and in fact, under resourced, and adequate resources for health services is something I argue for every week as a Councillor, especially as the Chair of the Adults and Heath Scrutiny Board. Even so, First Responders can play a vital role in helping to save someone's life, because the first 4 minutes after a heart attack are vital to the chances of surviving it, so there is always a role for the community to play in that.
Every year in the UK 30,000 people suffer an out of hospital cardiac arrest, of these only around 10% go on to survive to leave hospital. When a cardiac arrest happens the chance of survival drops by about 10% for every minute where no help is provided, after 4 minutes without help the person's brain will become starved of oxygen.
In the UK the response time for an ambulance to reach a 'category 1 call', the classification give to cardiac arrest is 8 mins. That creates a 4-minute gap between a person's brain being starved of oxygen and an ambulance arriving. Even in the best health care systems there is a gap between professional help being needed and arriving, this is where first aid and first responders can deliver the key links in the chain of survival.
Recognising serious medical conditions early and seeking medical assistance saves lives, the first link in the chain.
Starting cardio-pulmonary resuscitation (CPR) as soon as it's needed 'buys time', keeping the person alive until further help arrives. This is the second link in the chain.
Anyone can use an Automated External Defibrillators (AED), the third link in the chain. An AED delivers a shock to a person in cardiac arrest, to allow the heart to beat normally again. Using an AED within the first 5 minutes increases the chance of survival by 70%.
The fourth link in the chain is provided by the ambulance service and wider NHS.
Darley Abbey is well served, having fund-raised for 5 AED, accessed by a code provided by the ambulance service.
There is more that we can do in our community.
Firstly, we can ensure that we all have some first aid knowledge; this is done through training in our community and in our schools. In some countries that already teach CPR in schools cardiac arrest survival rates are more than double those of the UK.
Secondly, as a community, we can create a community first responder scheme within Darley Abbey. A community first responder is a trained volunteer who responds alongside the ambulance service to emergency calls in their local area, often arriving within 2-3 minutes. Having such a scheme provides the community with a response to residents in their time of need, increasing the chance of lives being saved and reducing suffering to the injured and unwell. A scheme will additionally raise awareness of AED and first aid within the community.
As a first step to create a scheme we are seeking individuals who are interested in either volunteering to become trained first responders or assist the scheme through fundraising and support roles.
Expressions of interest to support a first responder scheme in Darley Abbey should be sent via email to peter.b.ralph@btinternet.com
Education needs to focus on skills for life
Only Labour has a recovery plan for education to enable Derby's children get the help they need to catch-up after two years of disruption to their learning and development owing to Covid.
Another busy week as a Darley ward councillor
This week, I have:
Met with the Senior Officer Team for Children and Young People for a briefing on the latest developments and challenges they face. I am Labour's Shadow Cabinet member for CYP, and education and looking after the welfare of all the city's children are some of my priorities.
Been challenging licensing decisions with the licensing team, particularly in relation to the West End. Also attended a briefing from the Council's Chief Exec and Strategic Directors, discussing the pressures the Council and the city face.
Visited ArtCore's Osnabruck Square venue as part of the Derby Peace week. Represented Darley ward and Labour at the Full Council meeting on Wednesday evening.
Attended the official opening of the city's Museum of Making, a project myself and Labour decided to back in 2014, which facilitated the applications for funds to the other funders.
After that, I attended a vigil to highlight the issue of violence against women, as tragically, more have been murdered this week.
And… I have responded to many individual queries and issues from Darley ward folk, including missed bins, requests for grit bins, bins on streets, planning issues, noise concerns, heritage protection, asphalt quality, and road signs.
At the Derby City Council Full Council meeting this week, I put questions to the Conservative Cabinet members on school catch-up funding (challenging the government on it's pathetic allocation to Derby), social care funding (what has happened to the 3% Council Tax increase earmarked for social care) and HIMOs (why is the Council giving interest-free loans to private property developers to turn empty homes into HIMOs).
I also spoke in support of Labour's successful motions on properly opening up the Raynesway refuse and recycling site in order to deter fly-tipping, and on calling on the government not to reduce Universal Credit payments. Click on the link below for my question on social care.
Derby City Council Full Council Meeting – 22 September 2021
£11 million Council is major concern
On Tuesday 14 September, standing in as Chair of Executive Scrutiny, I challenged the Council on their £11.68 million overspend in the first quarter of this year's budget. The Conservative Leadership is spending reserves to make up for its incompetent handling of the city's finances. This cannot go on.
Derby City Council £11 million overspend causes concern
August 2021 Statement: Afghanistan
Derby Labour Group is appalled by the unfolding political and humanitarian crisis in Afghanistan. The plight and future of the Afghan people remains a deep concern. We support urgent attempts to relocate to the UK all British citizens and those who have supported the British Armed Forces in their operation in Helmand. We recognise the great sacrifices made by British troops in Afghanistan, and welcome to Derby Afghan refugees who courageously aided our troops on the ground. Local refugee charities and support groups have been inundated with offers to help people fleeing Afghanistan and we will also do all we can to assist them in their efforts. Derby has a proud history of welcoming and integrating people from around the world, and we must honour the promises made to those who have backed us.
Act Now on Climate Change!
The UK must be zero-carbon by 2030!
As a Labour and Coop Party Councillor, I have signed this petition from the Coop Party. Please add your signature and call on the government to take rapid action now on climate change.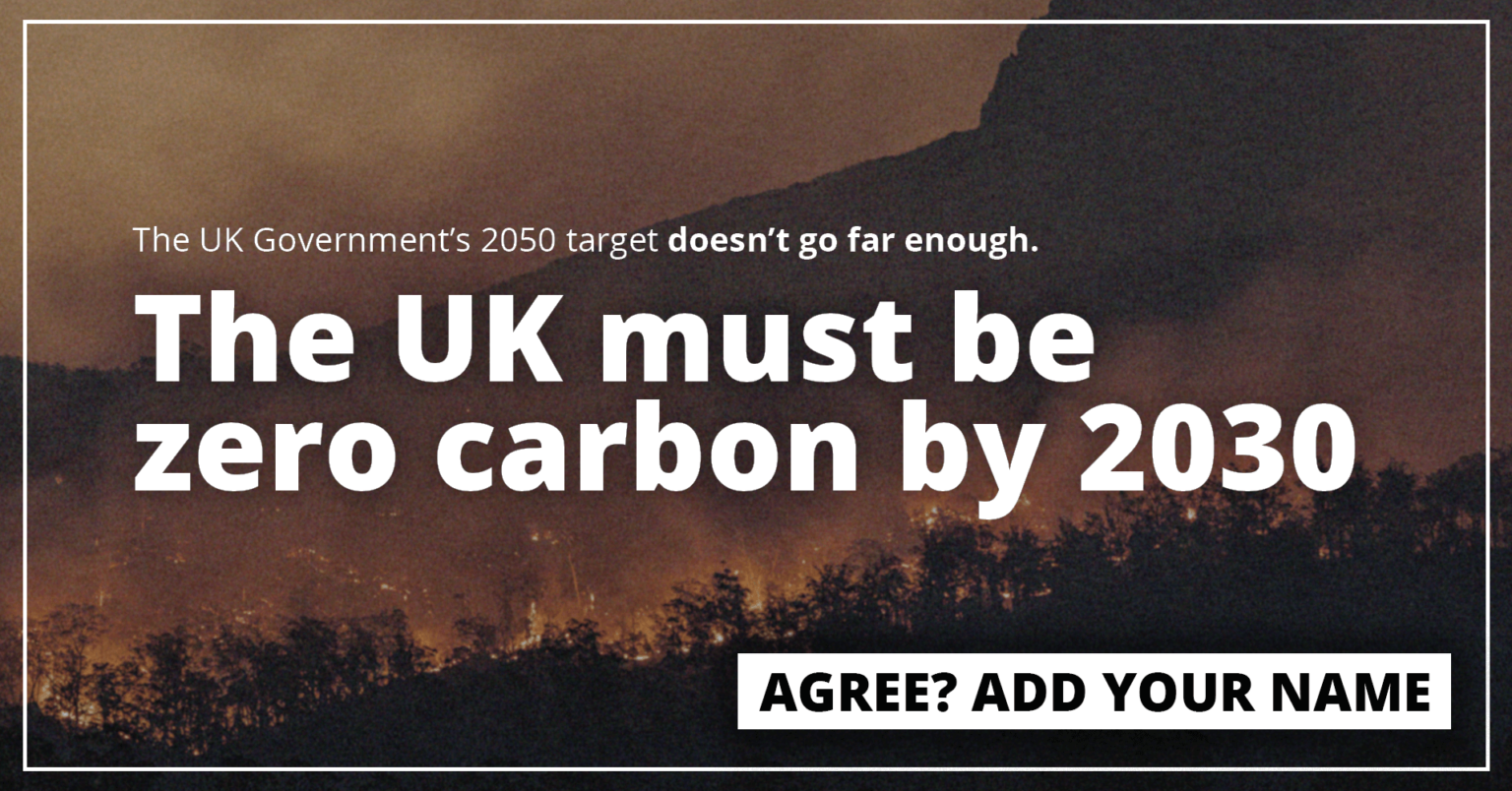 Another Busy Week as Your Darley Councillor
The last week or so has proven as busy as any, despite the rain and the holidays.
Travellers parked up on Markeaton Rec and, after speaking to residents who live adjoining the Rec, I urged the Council to persuade the travellers to move on. This they did, and the travellers moved on Sunday as they had said they would. I kept in touch with West End residents over the weekend. Well done to local residents who volunteered to help clean up the Rec, and to Streetpride for their work, too. We do need to find a designated site where travellers can stop-over, and I have made that view known to senior Council officers.
The promised road resurfacing in Strutts Park didn't happen because the Council's contractors were having problems with staffing and their machinery. I liaised with the Council regarding the short notice given for these works, and then kept residents informed as to what was happening on the day the works were abandoned. I am meeting with senior officers of the Council in the next few weeks to express my concern about how this was managed and to look at ways of ensuring that communication is improved and co-ordinated in future.
I am pleased to see that some road resurfacing has taken place, such as Drage Street in Chester Green, and I met with residents there to look at the state of the pedestrian crossing on Mansfield Road, which I am urging the Council to resurface and repair as soon as possible.
I am also pleased to see that the planters outside the shops on Parker Street have been weeded. I have been requesting that work for some time. Now we need to work on a plan to plant them up with shrubs and to have them properly maintained in the coming months.
The new traffic management scheme on Church Lane is now in place, with restricted access off the A6 from 7 am – 9 am (except buses and cycles). The signage was causing some confusion – why the no-entry signs? I checked with the transport officers and it seems because of the restrictions and the bus gate in the other lane, the no-entry signs are required by regulations. Hopefully, this scheme will prove beneficial but residents will be asked their views on it after a trial period.
I attended a tour of the Darley Park hydrangea garden by the volunteers who maintain it. Such a wonderful garden that I have been visiting for around 30 years, and now so improved by the hardworking volunteers.
In my capacity as Chair of the Adults and Health Scrutiny Board, I have written to the CEO of our local NHS CCG to express many councillors' and residents' concerns about the problems they are having in accessing GP services, as well as their worries about lengthening hospital waiting times. NHS staff work so hard and are valued by all of us. We need to ensure Derby's GPs are being adequately funded and everything possible is being done to make sure that people's lives are not on hold for many months, or maybe for more than a year, as they wait for their hospital procedure.
I have also responded to many of you who have got in touch about your issues or issues in your area. If you want to raise any issues in Darley ward, get in touch: alison.martin@derby.gov.uk
Cllr Alison Martin
Glorious Hydrangeas in Darley Park
Today (Sunday 8 August) I attended a rainy tour of the Hydrangea Garden in Darley Park. Lots of hardworking volunteers keep this garden splendid, and they are now developing the national collection of paniculata hydrangreas.
Derby Children Deserve Better: Labour's call for catch-up funding to increase supported unanimously
I was very pleased this week that my call for education catch-up funding to increase received unanimous, cross-party support at the Full Council meeting on Wednesday 21 July. Unfortunately, I was unable to attend as I was self-isolating but the motion was very ably presented by Cllr Paul Hezelgrave in my place.
The Government's Education Recovery Commissioner, Kevan Collins, and the Bright Future Task force of education experts, recommended a £15 billion national plan for education catch-up funding, in response to which the Government plan to provide just one tenth of that sum. 99% of children will receive no catch-up funded tutoring whatsoever. In Derby, just £1,437,210 has been provided to Derby schools for catch-up work which, given the 44,965 children in Derby's schools, amounts to a paltry £31.96 per pupil. The Education Opportunity Area Board has described Derby as a social mobility cold spot; these levels of catch-up funding risk freezing the children of Derby out of any prosperous future.
Given the detrimental effects of the Covid pandemic on children and young people's education, and the urgent need to deliver better education outcomes in Derby, all Councillors agreed that the Leader should immediately contact the Education Secretary, Gavin Williamson, to demand catch-up funding for Derby to the level recommended by Kevan Collins and to urge him to develop a 5-year strategy for education pandemic recovery measures. Children need to learn, develop and play, and they deserve so much more from this government.
Summer Open Day a Great Success
It was really great to see friends and folk out today supporting the summer event by Derbyshire Refugee Solidarity in the West End. Thanks to the organisers for a lovely time The side doorway to St Anne's Church has to be one of the most intriguing in Derby.
Save Markeaton Rec Footbridge!
I have been calling on residents to contact myself and the Parks Department at the City Council to urge the Council to find the funding to replace the footbridge from Markeaton Rec to the walkway alongside the brook. I was made aware of this issue during my election campaign and, after being informed a few weeks ago that the bridge has been 'condemned', I made people aware so that we could judge how important this is to people. Someone has printed and posted my social media post to the bridge itself. Let's try to ensure that we get the bridge replaced by the Council, as many people have now emailed to say how much they do use it.
Chester Green Well Dressings A Success Again This Year
I attended the blessings of the Chester Green Well Dressings this year, along with a number of local residents. The Revd James Durrant spoke of how essential is water to life. The Dressings themselves are such a credit to the children who made them and the message board enables people to post positive messages for everyone to read. A bonus this year was to discover that there is a further deep well in the vicarage garden. As an Ancient Monument, the area has so much fascinating history, which will soon be further detailed in extra information boards to be erected by the Our City Our River project team following the archaeological digs they carried out before the works. More history to be revealed!
Thank you for your support!
I am honoured to have been supported by people in Darley ward to be their new Councillor. Thank you to everyone who voted for me. I will now begin to follow through on many of the issues people raised with me during the campaign and to look to working with residents on projects in the ward. If you wish to raise any issue with me, please do get in touch. Alison
Nature talk in Darley Abbey
I attended a wonderful talk this afternoon from the now Derbyshire resident Mark Cocker, a nature writer, in the garden of Darley Abbey village hall. Accompanied, of course, by ample birdsong. Well done to the organisers of the Derby Book Festival for another successful year of book events.
Helping with community litterpicks
The sun shone very brightly on the Six Streets community litterpick today. It was good to be out and about cleaning around the Kedleston Road shops and meeting familiar faces at the same time.
Three Streets + Street Sale
It was good to see so many familiar faces at the The Three Streets+ Street Sale today. Lots of interesting stalls with bargains to share and buy and some garden cafes in aid of good causes. The drumming was fantastic!
Museum of Making Displays the Best of Derby
I was very pleased to be given a pre-opening tour of the new Museum of Making by the Director, Tony Butler, accompanied by fellow Labour Councillor, Martin Repton. Labour backed the project back in 2014 and as the Cabinet Member for Leisure and Culture then, I supported the bid for funding from the Heritage Lottery Fund. Now all the hard work has come to fruition, and we have a great new venue in the city which tells the story of Derby's history as a manufacturing centre and supports making now and in the future. As the new Shadow Cabinet Member for Children and Young People, I look forward to working with the Museum to develop the Labour Promise on expanding young people's horizons.
Street Signs fit for Conservation
I am so pleased to see the new street signs starting to appear in the ward after I pressed the Council to procure suitable replicas following last year's thefts. Looking after our heritage is important to many of us.
Spin a Tale for Darley Abbey Day
There was an impressive display of bunting and bobbins in the Darley Abbey 'Spin a Tale' trail to celebrate Darley Abbey day on Saturday 9 May. Well done to the organisers.
Standing to be your City Councillor for Darley on May 6th
I am asking you to support me by voting for me on May 6th. With your support, I can continue to work for Darley ward and do much more.
I am a local woman – my children attended nurseries and schools in Darley, and I was for many years a Governor at Woodlands School. I used to work in higher education and I am passionate about education; we need good schools to educate our children and to equip them with the many skills they need in adult life.
I have been active in Derby public life for some time, and have sat on the Boards of industry bodies such as the Derby and Derbyshire Rail Forum, as well as ALMOs such as Derby Homes. I very much want Derby to thrive as a manufacturing city. The need to support and develop cultural venues and facilities in Derby is more important than ever, and I will do my utmost to promote culture in the city.
As we hope to emerge from the Covid pandemic, we will need to return our focus to rebuilding our city with good jobs, a greener environment, and a revitalised city centre. The pandemic has taken a toll on both our mental and physical well-being, and I hope to work with Darley residents to raise the profile of our mental well-being.
If I am elected as your Councillor, I will represent you, serve all the areas of Darley ward, get things done and work all year round.
I have already taken action on crime, buses, litter, dog fouling, roads and pavements, as well as anti-social behaviour; I have helped secure national funding for Darley. I will do my utmost to protect and improve Darley's parks, open spaces and historic buildings. I will support local businesses and schools, and make Darley greener. And I will ensure that Derby City Council works for Darley.
Mostly, if elected, I look forward to working for and with you.
Thank you.
Alison
Plans for education in Derby
I was very pleased to deliver these leaflets today setting out the Derby Labour Promise to champion education in the city and also explaining the details of our plans for school safety zones.
Getting the job done!
It was great to see Highways out this morning repairing the road damage I had reported to them.
Action on dog fouling
I was pleased to see the Public Protection Officers out in Strutts Park this morning after we called for them to act on dog fouling. They have put out these notices telling the few responsible that they must pick up or pay up.
Just ten days to polling day on 6 May
Lots of support this evening from folks in Darley. Good to be joined by the Derbyshire Police and Crime Commissioner, Hardyal Dhindsa, and and my fellow candidate, Carmel Swan.
Monday 26 April
Axing of 'lifeline' Derby bus service 'is heartrending'
I have been liaising with one of the Council's transport managers to urge him to do everything possible to find an alternative bus service for Darley Abbey and Broadway. I was in touch with him only a few days ago and I understand they are working hard on that. As the Council does not run the bus services – they are all privatised – it depends on whether a private bus company will replace the service.
The loss of the 17A bus service comes after we successfully campaigned to keep the City Council's subsidy for it last year. The private bus company has decided to end the service despite the subsidy, something which this report does not explain and which has left many elderly and less mobile people stranded.
There's more here on the BBC website.
Manifesto 2021:
Delivering a Derby to be proud of
Click here to see if you can spot your neighbourhood in these unique views of our city? See Derby the way we see it; a city to be proud of.
Derby Labour is committed to putting climate change concerns at the forefront of everything we do. Please see this pledge and others in our detailed manifesto.
Litter picking boys take action!
After the recent outcry about folks leaving litter in our parks, at the suggestion of a Darley resident I organised a litter pick in Darley Park on Easter Sunday. I had two fantastic helpers – Bobby Riggott from St Mary's RC Primary School and Josh O'Connor from St George's RC Primary. Well done to Bobby and Josh for taking action to deal with litter left by the thoughtless few.
Planters bring Spring colour to Darley
This week, I have been filling out the planters on Kedleston Road with some spring plants, along with Carmel Swan and Martin Repton. Flowers and blossom lift the spirits right now.
Helping keep our streets clean
Out in the streets of Darley ward today with Carmel Swan. We sprayed signs on the pavements to deter folks from not picking up their dog's mess. We continue to press the Council to get the Public Protection Officers to take action on this. In the meantime, we are doing all we can ourselves.
More funding secured for Darley ward: community transport hub
Residents of Darley ward told me before the lockdowns that they wanted the Council to look into providing on-street, EV charging points and other alternative, community transport ideas. Myself, along with Cllr Lisa Eldret, fed that back to officers. I'm really pleased to say that, as result of that interest, the officers submitted a bid for national funding and now Darley ward is involved in one of just 4 pilot schemes in the country to have secured funding to respond to residents' ideas and wishes to create greener transport options in their area. Carmel Swan and myself, have taken our own tours of some Darley roads to see some of the issues for ourselves.
New life for local Pavillion
I am really pleased to see that the cricket pavillion on Parker's Piece is now being renovated, funded by Our City Our River (the flood defence scheme). The pavillion holds lots of memories for people – holiday clubs, school PE changing room, and cricket – and it is such a heritage asset. Let's hope a great local cricket team will take on the cricket pitch and we will see some games again in summertime!
Covid crisis ends the 17A Bus Service – alternatives being investigated
After successfully campaigning last year to save the subsidy to the 17/17A bus service, we have learnt that, very sadly, the service will now end, partly as a result of the Covid crisis.
The Notts and Derby Bus Company has submitted a cancellation notice to the Transport Commissioner saying that the company no longer intends to operate the service. The service relied on a complicated number of school contracts, County Council financial support, and City Council financial support. With school closures during the Covid crisis, the service was first withdrawn in March 2020 for a number of months and then again in January 2021.
The Department for Transport (DfT) was approached for additional financial help to save the service, but this failed, and we are left with the Notts and Derby Bus Company having submitted a cancellation notice to the Transport Commissioners. Unfortunately, this is a private company, over which we have no direct control.
This is very disappointing and I spoke with the Council's Transport Officer, this morning, to see what could be done to provide some form of replacement, given that the £9,000 Derby City Council paid towards this service is still in the budget for the next financial year. I urged him to discuss with Trent Barton the possibility of some of their Sixes service diverting into Darley Abbey and/or Broadway. Another possibility might be to fund some other form of transport, possibly a mini bus shuttle service for those who are elderly, disabled or without a car who need to access services outside the village such as a supermarket or a doctor.
I will be doing my utmost to find another solution, depending on the funding available.
Conservatives land households with massive Council Tax hike
At a time when people in Derby have been struggling with a tough winter lockdown, and struggling financially after a year of the pandemic, Derby Conservative Councillors have decided to increase Council Tax by 4.99% from April.
That is a massive tax hike – the maximum permitted by the government. Yet the Conservatives said they would keep Council Tax increases to a minimum.
This is the third year in a row that they have increased Council Tax by the maximum amount.
Derby Labour says now is not the time for this tax increase. It is no reward for the sacrifices people have had to make during the pandemic.
Protecting Darley's heritage
Protecting Darley's heritage is important to me. The bridges – St Mary's bridge and the old railway bridge in Darley Park – could do with some maintenance. Imagine the view behind me if the bridge had been cleared of ivy, repainted a brighter colour and there were better planting here?
Spring in Darley Park!
Spring has come to Darley Park today. Beautiful crocuses among the stunning trees. Perhaps we could add to that by planting patches of bee-friendly wildflowers in corners of the park where no-one walks or plays?
Candidate News
I was really pleased to meet up with Carmel Swan in Darley Park today. Carmel and myself will be standing for the two Darley ward council seats up for election on May 6th. Cllr Lisa Eldret has chosen to stand down for work reasons. I thank Lisa for all her hard work; she led Derby Labour with courage and, as the first woman Leader, has ensured that she won't be the last. I'm looking foward to working hard for folks in Darley ward alongside Carmel.
Museum of Making set to open!
In town today, I was very pleased to see the new Museum of Making sign in place in anticipation of its opening. As a Council Cabinet member, I was able to support the Museum's successful bid for funding to the Heritage Lottery Fund. I am looking forward to visiting it when we are able to.
Action on abandoned bins!
I recently called on Derby City Council to do more about abandoned bins and they are now taking action, including adding a new link to their 'Report It' area on their website. Click here for more:
Here's the link to the 'Report It' service: https://www.derby.gov.uk/report-it/
Vote safely by post on 6 May
Don't miss out and have your say in the local elections. Please register for a postal vote if you are concerned about voting in person because of Covid-19. Details are here:
A year ago we saved the 17A!
A year ago, the Conservative Council decided to cut the 17a bus service through Darley village. I led a successful Labour campaign to reverse the cut. My pledge remains: along with my fellow Labour Councillors, I will do my utmost for everyone in Darley ward.
Action on Home Security!
I am really pleased that, following the recent spate of thefts and burglaries in some areas of the ward, the Home Office has agreed that the crime prevention funding we obtained last year can now be extended to residents affected by crime in all areas of the ward, whether in private or rented housing. Details below:
Danger of Flooding?
I have been to look at the flooding, which is the worst I have ever seen, locally. A police car was stranded in this flood on Haslam's Lane.
I asked the Council to close the floodgates there, as a precaution, as the water is very high indeed. However, they say it is not necessary. Maybe not, but I will be holding them to account if the water spreads into the businesses nearby.
The continued cost of Tory Assembly Rooms failure
In 2018, the Derby Conservatives were elected on a manifesto pledge to refurbish and re-open the Assembly Rooms at a cost of £10 million.
Expert advice had always been that it cannot be done. After wasting a few million to discover that for themselves, the Conservatives have now reached a stage where they are planning to fund the demolition of the Assembly Rooms, pay to create a new car park and for some temporary use of that site, and fund the new Becketwell performannce venue.
What is the total cost of all that?
At the Full Council meeting on 20th January, I asked the Conservative cabinet member responsible and received no answer. The public should know what the real cost of the £10 million impossible promise has turned out to be.
I will continue to ask.
Bigger bins for Darley Park litter
Cllr Martin Repton and myself have been calling for bigger bins to deal with the excess litter being generated in Darley Park at the moment. We are pleased that the Council has responded by providing these black bins as an immediate measure, and we will continue to press for more attractive large bins for the longer term.
Action on road surfacing
Over the last few weeks, Cllr Martin Repton and myself have been out, socially distanced, in Darley ward to see the road resurfacing across the ward. We will continue to press the Council to deliver road resurfacing and repairs where needed in the ward over the next few years.
Action on Bike Thefts
Residents of a Derby suburb have been left concerned for the safety of their properties after a spate of burglaries in recent days.
Darley Abbey has been subject to a dozen break-ins over the past week, with a number of bicycles being taken.
Work tools and four bicycles were among the items stolen as 14 garages were raided at Darley Park House, on New Road.
The incident is believed to have taken place between approximately 11pm and midnight on Saturday.
One resident, who preferred not to be named, said that three young males were seen near the area of the crime.
"I heard an almighty bang, someone shouted and then running footsteps. I looked out of my window but couldn't see anything," they said.
It is at least the fourth incident of its kind to take place in the area in the past week, with bicycles recently being stolen from properties on both Old Road and Darley Park Road too.
Alison Martin, prospective Labour candidate for Darley Ward at this May's local elections, believes urgent action is needed to put a halt to these crimes.
She described the number of residents that have seen their homes targeted as "striking", adding that "the current spate of thefts is totally unacceptable.
"People should not have to tolerate this kind of theft and behaviour. I have contacted the local police and called for more regular police patrols in the village and wider area for the time being."
Mrs Martin also called on Darley and West End Safer Neighbourhood Team to issue "immediate advice to people on how they might better secure their sheds, garages and bicycles".
She also encouraged authorities to "urge residents to report every incident to them, along with any suspicious behaviour they see, by phoning 101.
"I expect the police to do everything they can to apprehend the culprits and to attempt to retrieve the stolen bicycles for their owners."
Sergeant Daniel Potts, of the Allestree and Darley Safer Neighbourhood Policing Team, said: "We are aware of the recent incidents, and concerns from local residents. The reports are being investigated and officers are working to gather evidence."
He also suggested ways in which residents can keep their bicycles safe, including using two different types of locks and securing your frame and wheels to something that can't be removed.
"Officers are carrying out proactive patrols of the area and would encourage people to take steps to secure their buildings and bikes. We would also encourage people to report any suspicious activity to us," Sgt Potts added.
Anyone with information is urged to contact the Darley and West End Safer Neighbourhood team, quoting crime reference number 21000003339 in any correspondence.
Scam Alert!
A fake NHS text message is currently in circulation, informing people that they're eligible to apply for the COVID-19 vaccine.
The scam message reads "we have identified that your are eligible to apply for your vaccine" and then prompts you to click on a link for further information or to 'apply' for the vaccine.
This URL takes you to an extremely convincing fake NHS website, where fraudsters are attempting to coerce people into divulging personal or financial information.
If you receive a text or email that asks you to click on a link or for you to provide information, such as your name, credit card or bank details, it's a scam.
Any text message containing a link should be treated with caution. The best way to find information from GOV.UK, or any other agency, is to visit that particular website via a trusted source (such as through Google or Bing) and do not click on links in unsolicited texts or emails.
Cold calls regarding the vaccine are also beginning to take place, where scammers are asking people to pay for the vaccine over the phone. If you receive one of these calls, hang up.
PROTECT YOURSELF FROM SCAMS
Scams can come in many forms and is an incredibly sophisticated crime, making it more difficult to distinguish genuine messages from the fake.
• Do not open attachments or click on links in emails or texts from senders you don't know.
• Never give out personal information, financial details or passwords in response to an email, text or phone call without verifying that the person is who they claim to be.
• Block any numbers that arouse suspicion.
• Set up spam filters on all of your accounts.
• Always go to a website directly, by typing out the address yourself, when logging into an account.
• Look out for fake websites by sense-checking the domain name.
• Keep an eye out for numerous spelling mistakes in messages, these are normally linked to phishing emails and texts.
REPORTING A CYBERCRIME
We all make mistakes and these days the scams can be incredibly convincing. If you think you, or someone you know has been a victim of online fraud:
• Let your bank know what's happened immediately.
• Report the offence to Action Fraud on 0300 123 2040 or via their website https://www.actionfraud.police.uk/.
• A COVID Fraud Hotline (0800 587 5030) has also been set up by in partnership with Crimestoppers to enable individuals to report fraud within the public sector during the pandemic. There is also an online reporting feature which can be found here: http://covidfraudhotline.org If you need to seek further advice you can contact us via one of the following methods:
• Facebook: send us a private message to /DerbyshireConstabulary
• Twitter: direct message our contact centre on @DerPolContact
• Website: complete the online contact form www.derbyshire.police.uk/Contact-Us.
• Phone: call us on 101.Please share this warning with friends and family, so we can prevent anyone from falling victim to scams.
Call for police action after a spate of bicycle thefts in Darley Abbey
Over the New Year weekend many valued and valuable bicycles were stolen from around Darley Abbey, including 14 garage break-ins during one evening alone. Residents reported sightings of youths behaving suspiciously in the area and continue to do so.
The current spate of thefts is totally unacceptable. I have contacted the local police and called for more regular police patrols in the village and the wider area for the time being.
I have asked the police to do more to urge residents to report every incident to them, along with any suspicious behaviour they see, by phoning 101. I have also asked if the police can issue immediate advice to people on how they might better secure their sheds, garages and bicycles.
And I expect the police to do everything they can to apprehend the culprits and to attempt to retrieve the stolen bicycles for their owners. People should not have to tolerate this kind of theft and behaviour.
The Silk Mill's legacy to the World
I am so pleased to see that the Museum of Making, which I backed as the City Council Cabinet Member for Leisure and Culture in 2014-15, is opening soon and gaining national interest. Well done to Tony Butler, Hannah Fox and the entire team for their hard work and sense of ambition. Click the link below to find out more in a recent article published in The Observer.
https://www.theguardian.com/culture/2021/jan/03/building-a-legacy-worlds-first-factory-rises-again-as-a-museum-of-making?CMP=share_btn_fb&fbclid=IwAR1qz7C4hZriDRh4zoEd7PO51WDv-XFW7KoZfUtsYB11q_gjPbfwMyt-Tm0
A busy build up to Christmas 2020 in Darley
A busy day with Labour in Darley: hanging baubles on the West End Christmas tree, helping to deliver the neighbourhood Christmas meals and hampers, and supporting the Police and Crime Commissioner, Hardyal Dhindsa, in promoting anti-burglary action.
Chester Green Christmas Lights 2020
It was lovely to attend the Chester Green lights switch on earlier. There are so many wonderful windows in the window wonderland trail. The lighting around the green and the streets is so festive, and the Christmas tree so beautifully decorated. Magical.
Labour remains committed to a green agenda
Holiday hunger campaign success
I am very pleased that Derby Labour's campaign calling upon Derby City Council to issue all children receiving Free School Meals with vouchers has been successful. There will be a voucher scheme in place for the Christmas holiday.We need to address the issue of holiday hunger beyond that, though. We need a comprehensive voucher scheme. We also need to address other issues of food poverty in the city. That's why I think the Council Cabinet should designate a Food Champion to address and lead on these issues not just right now, but for the future.
Central England Coop support for new sign at West End Community Centre
Thank you to the Central England Co op for funding the new exterior sign at the West End Community Centre. This is a great help, especially at this time.The West End CC Committee has stepped up and permitted the Department of Health to use the centre as a local walk-in Covid test centre for the next few months, serving people in Darley and connected areas. We all look forward to it being open as a vibrant community centre once again.
Derby Remembrance Sunday Service
Remembrance Day looks a little different this year, as #DerbyRemembers from home. Tune into our pre-recorded service from 10.45am on Sunday 8th November, and share the the 11.00am minute's silence from your doorstep. Set a reminder on YouTube – http://orlo.uk/vKVzo
Chester Green Fundraiser
I was pleased to support the Chester Green Entertainment Team's fundraiser this afternoon, Saturday 24 October . A few bargains acquired, despite the message on the notice behind me!
Covid-19 testing at West End Community Centre
Yesterday, Saturday 17 October, I visited the West End Community Centre on Mackworth Road which has now opened as a walk-in Covid testing centre. It was good to talk to the team there and to be their first (dummy-run) customer.
If you have symptoms you can turn up at the gate and will be guided through the process. Or you can register first at https://www.nhs.uk/conditions/coronavirus-covid-19/testing-and-tracing/. Tests are available seven days a week.
Either way, it takes just a few minutes. Social distancing and sanitizing is in place to keep you safe.
Tackling the litter problem in Darley
This afternoon, I have been out in Darley Ward putting up the new anti-litter poster that residents requested.
Alison on the beat with the Police and Crime Commissioner 17 September
I was out and about in the West End this afternoon alongside Derbyshire's Police and Crime Commissioner, Hardyal Dhindsa, and Cllr Martin Repton, talking to local residents about the new, half a million pounds funding to help prevent crime in the area.
New Traffic Management System in Darley Abbey
The Council has decided to introduce the new traffic management system through Darley Abbey by using Covid-19 measures funding. The Council went ahead with this scheme without consulting local residents or the local, Darley ward Councillors.They say the scheme is temporary and will be reviewed at the end of October. If you are a resident in Darley Abbey, please be prepared to submit your views on the scheme to the Council then. I have already received feedback from residents and I know it is causing concern on a number of counts. It is important that any problems are put right. The scheme aims to reduce the use of Church Lane as a rat run and to help mitigate the effects of the traffic caused by the A38 works when they begin. Yet it must not cause more problems than it solves. The Council must get this right for Darley Abbey.
Tackling West End Crime update.
I am very pleased to announce that myself and Hardyal Dhindsa, Labour's Police and Crime Commissioner, have secured over £500,000 in funding for the West End. It will be used to tackle crime and to make the area safer.
This is great news for the West End and is just what we need to deal with some of the problems people have had to put up with in recent years. We need to work with the police so that people feel safer where they live. Cutting crime in the West End is top of the agenda and Hardyal Dhindsa and myself will work with anyone who wants to be involved to make sure the area becomes a place where everyone feels safe.
The money will be spent on CCTV cameras, preventing burglaries in people's homes, better street lighting and the creation of a Neighbourhood Watch Association.
Assembly Rooms update
We are all looking forward to the creation of a successful new venue in Derby. However, lots of questions need to be answered about this proposal. Not least: what will happen on the exisiting Assembly Rooms site, long considered the best place for a venue? In the past, people have proposed building private flats on that site. I say no. The Market Place should be the heart of the city, a place for public for the public and their events.
https://www.derbytelegraph.co.uk/news/derby-news/labour-question-plan-huge-entertainment-4325726
The figures below, released in July 2020 under an FOI request, show that Labour's plans for a newbuild Assembly Rooms were cheaper, more cost effective and more beneficial than the refurbishment option the Tories chose. The Tories chose to ignore officer advice and promised the undeliverable to the public. They have had to abandon their plans because estimated refurbishment costs rose to a high level, as the Tories had been told they would. They have not delivered. Now, more than ever, Derby needs a credible plan for a new Assembly Rooms.
Assembly Rooms update
Litter in Darley Park
I am pleased to report that, following on from Darley folks' concerns about litter and signage and our Darley Park litter pick, the Parks Department has agreed to my request for better signage with a new sticker on the way.
Litter picking in Darley Park
Alison Martin
Darley Ward Labour Candidate, 2021.
Local
Hello and thank you for visiting my website!
I am very pleased that Darley Ward selected me to stand as your councillor in next May's City Council election.
As a local woman, I know the ward well: it's a vibrant area with lots of diverse and active communities. I will work with all the residents and community groups in Darley to make sure that we preserve its heritage, develop its potential and maintain a good quality of life for everyone who lives here.
.
Experienced
I am an ex-university lecturer with two children, so I am passionate about education and will support the nurseries and schools in the ward; I was Chair of Governors at Woodlands School for many years.
I will support community initiatives in Darley and do my utmost to protect and improve its many parks, open spaces and historic buildings.
I care about environmental issues and look forward to working with Darley residents on those matters.
Committed
We need to make sure community facilities are supported and developed, and try to provide more activities for young people.
I've been talking to as many residents as possible to listen to your views and deal with any concerns you have.
If you have any issues you want to raise with me, please don't hesitate to get in touch.
Thank you.
Alison
---
Stay in touch Tel: 07717 447 354 Email: alisonmartin4darleyward@outlook.com
Promoted by James Shires on behalf of Alison Martin both at Derby Labour Party, 2a Wentworth House, Vernon Gate, Derby. DE1 1UR